Jose Mourinho: "Serie A has become one of the most important championships in the world"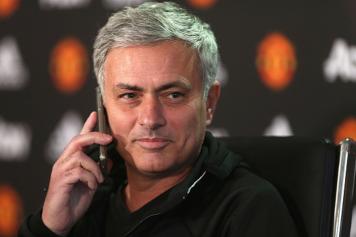 16 July at 20:00
Having just arrived in Los Angeles, Jose Mourinho took the time to speak to the microphones of Roman radio station
Tele Radio Stereo
.
He spoke on several topics, but the main conversation focused on the transfer of Cristiano Ronaldo to Juventus from Real Madrid. He spoke about how the deal will benefit all Serie A sides and how he is looking forward to potentially facing a Serie A side in the Champions League.
The highlights of the interview are below:
"La Liga no longer has the two best players in the world. Now one is in Spain and the other is in Italy.
"England have the Premier League, the most competitive championship, with top quality players, one of the most important leagues in the world. So now there are three dimensions.
"Now everyone looks at Italy for Ronaldo, the Premier League because it's the best league and Spain for [Lionel] Messi.
"Serie A has become one of the most important championships in the world. In football, everything can change.
"If it changes the perspectives of teams like Inter, AC Milan and Roma, if they don't passively accept Juve with Cristiano becoming stronger - that they will win again and again - and can also find the right motivations from this deal, it can change Serie A in terms of quality, emotions and exposure.
"For this reason, I congratulate Juventus for this coup, which involves football, marketing and merchandising. It's the complete transfer."
For more news, views and features,
visit our homepage.
@snhw_