Jovetic to join Montenegro despite Mancini opposition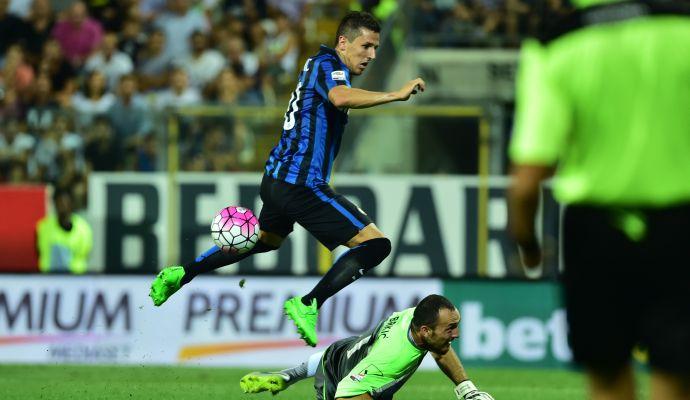 2015-05-10 - 17:55
Stevan Jovetic will join Montenegro for the last two EURO 2016 match qualifiers against Austria and Russia that will determine whether the Balkan national team will take part to the tournament finals in program next summer in France.
Mister Brnovic call-up for the Montenegrin star arrived
despite Jovetic have missed the last two Serie A matches
against Fiorentina and Sampdoria, due to a minor muscle injury.
Doubtless, former Manchester City decision to join his national team
won't meet Roberto Mancini approval
as Inter manager
already showed his public annoyance last week.
"I don't care about the call-up – the 56 year old manager stated during the last pre-match press conference. Stevan is injured, otherwise he would have played against Fiorentina [and Sampdoria]. He knows what is better for him. I'd prefer to work with him on the pitch in the next few days, so I can have him fit for the next game against Juventus."
According to Italian newspaper
Tuttosport
the 26 year old striker
can't be considered as completely recovered
from his injury, while another physical hassle is unsettling his manager's mood. In the last days the player is reported to have suffered from a
minor back injury which
, if not treated properly,
could force him out also in the next home game against hatred rivals Juventus.
According to reports, former Lazio, Fiorentina and Manchester City manager is still expecting his star not to play in any of the matches with Montenegro. Roberto Mancini restlessness can just be considered as justified as Jo-jo is not only
current Inter top scorer
, but his side have also
failed to find victory in the last two matches that the Montenegrin was ruled out.