Julio Cesar on Messi save: 'The best one of my career'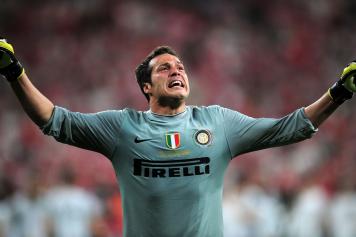 02 January at 11:20
Former Inter goalkeeper Julio Cesar spoke to Inter's official website about his time with the Nerazzurri
: "The treble is my biggest dream that ever came true. It sounds like something easy to say, but it was an incredible achievement from all of us. There was a special energy at the club during that season. We knew we could do something special and we did it. Being an interista, to win with this shirt is something difficult to describe. A unique emotion that I share with my fans. I feel one of them".
"Saying goodbye to this fans and to this club was a special moment. I wanted to thank the fans and all the people that supported me during my seven years at the club. My former team-mates were big champions and big men. If I had to pick one up I'd say Maicon, a friend and a very strong footballer".
"I made the best save of my career on Messi at the Nou Camp. I knew that save was almost impossible. Then one on Thomas Muller in the Champions League final and in the end the save on Aquilani against Roma. That game was decisive for us to win the league".