Juve, a deal for Douglas Costa is close. As for Bernardeschi...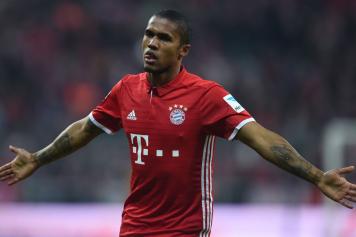 18 June at 22:49
Juventus have put the UCL final defeat behind them as Marotta and Paratici have been working hard on the transfer market. Juve's plan is to acquire at least two solid offensive players in the coming weeks/months. The
Bianconeri
have already acquired Schick from Sampdoria (he will soon undergo his medicals) but this is more of a future move. Juve know that they have to add two more offensive players to their roster as they want to comeback stronger than last year. With Cuadrado possibly leaving , Juve have their eyes on Douglas Costa, Federico Bernardeschi and Baldé Keita.
BAYERN ARE TAKING THEIR TIME - Last Tuesday, Marotta met with Junior Mendonza (Costa's agent) as well as with Giovanni Branchini (intermediary). The parties are now very close to finding a deal as Douglas Costa will likely get a 5 year contract worth 6 million euros per season. Bayern have given Juve the okay to begin negotiations with the player as a deal inches closer. The German club are asking for
50 million euros for Costa
but Juve hope to bring this number down to 40 million plus bonuses. The parties will meet again soon as Bayern might first want to sign an offensive player before letting him go (Alexis Sanchez?).
FIORENTINA ARE GETTING ANXIOUS - Fiorentina are getting anxious as they have given Bernardeschi an ultimatum. Bernardeschi has already decided that he wants to leave Fiorentina as Juve and Inter have interest in him (as well as a few EPL clubs). Beppe Bozzo (the player's agent) is in continuous contacts with Juve (but not only them) as they are preparing to make
la Viola
an offer :
40 million euros plus bonuses
. This might not be enough but it would be a good start as Juve want to show Fiorentina that they are serious...
By Nicola Balice, adapted and translated by Jean-Luca Mascaro.