Juve, Agnelli: 'Grateful for all Marotta did for the club'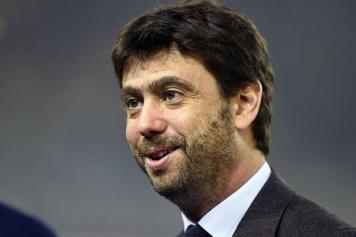 25 October at 17:45
The Juventus shareholders' meeting took place today, with president Andrea Agnelli and other members of the Juve management speaking to the media at a conference afterwards.
AGNELLI ON ULTRAS:
"Compulsory to keep in touch with the fans, including the most active ones."
AGNELLI ON MAROTTA:
"The best way to greet him, beyond the affection we can have for him, can be found in the publication of the statement that is on the site. The decision is natural that it happens at this moment. of affection, gratitude and teaching that the director has left us. That said, there are deadlines to be met, difficult to plan succession program with six months or a year in advance."
AGNELLI ON D'ANGELO:
"His position is not in question, he does his job impeccably, he was responsible for safety yesterday and today, we are proud to have him."
AGNELLI ON ITALY:
"Italian football plays a role at European level, there are three Italians on the Uefa council, two with voting rights, in general the activities of the national team or Italian clubs, or to extend the concept of national and European clubs, go through the dialogue of their federation and UEFA. The fact of having a centrality as Italy in this context can only be positive Fifa with Infantino has repeatedly called for greater collaboration, we are happy , but according to Gianni's statements we must then follow the facts, I await with curiosity the outcome of the Fifa council in Rwanda and then we will see what positions to maintain, but I notice harmony between clubs and European federations."
For more news, views and features,
visit our homepage.