Juve, Agnelli responds to Superga air disaster banner allegations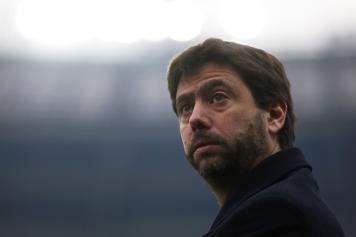 25 October at 14:15
Juventus are coming under heavy criticism after Italian journalistic show
Report
have launched an investigation into the banners mocking the Superga air disaster that were displayed by Juventus ultras at the Turin derby with Torino in February 2014.
Report
are claiming that Juventus security manager Alessandro D'Angelo allowed the Juventus ultras to bring the banner into the stadium, to which Juve president Andre Agnelli responded:
"Alessandro D'Angelo has not helped to insert rogue banners about the tragedy of Superga, as proved by the sentence of the Court of Appeal of 22 January 2018. Those responsible have been brought to justice thanks to the security systems made available to Juventus. Any other consideration must be considered false because it does not take into account the facts of the trials and the sentences."
Report
have stated they are to return to the story, responding to Agnelli's comments with a supposedly intercepted voice clip from D'Angelo, with the security manager saying:
"They caught me."
For more news, views and features,
visit our homepage.