Juve, Allegri: 'Man Utd less important than AC Milan; we played well'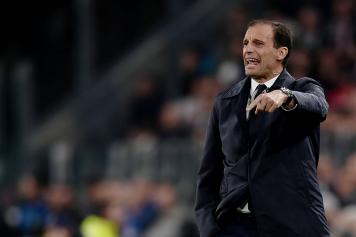 07 November at 23:47
Juventus were defeated by Manchester United in the Champions League this evening, with Juan Mata's equalising free-kick and a Leonardo Bonucci own goal giving Juventus their first loss of the season – despite a fantastic goal by Cristiano Ronaldo that gave the Bianconeri the lead.
Speaking to
Sky Sport
after the game, Juve head coach Masssimiliano Allegri revealed his immediate thoughts on the game:
"The insults of the fans? I leave first from the field to avoid the reactions.
"The defeat? Sorry, because the team did a good game, but we have to improve in phase realization, we can never close it. We had to be good at not giving away the punishments, but in this period we give them too many. We do not have the patience to stand still. Also because it was their only chance to make a goal. In any case we are still leading the group and we have two games that can allow us to finish first in the group.
"Juve played well? Yes, but it is not that for this tomorrow they give us three points. But the defeat can do us good, since we have Milan on Sunday. Let's say we lost the less important game.
"If Ronaldo is more sorry for the goal or qualification tonight tonight? For the qualification, because we could close the group two days from the end, first: Manchester United also in the last championship could take two or three goals and instead he found the goal at 90 'in a similar way.
"Angry with Cuadrado? More than anything else for the free kick from the edge awarded to Mata."
For more news, views and features,
visit our homepage.