Juve: Allegri responds to Chelsea links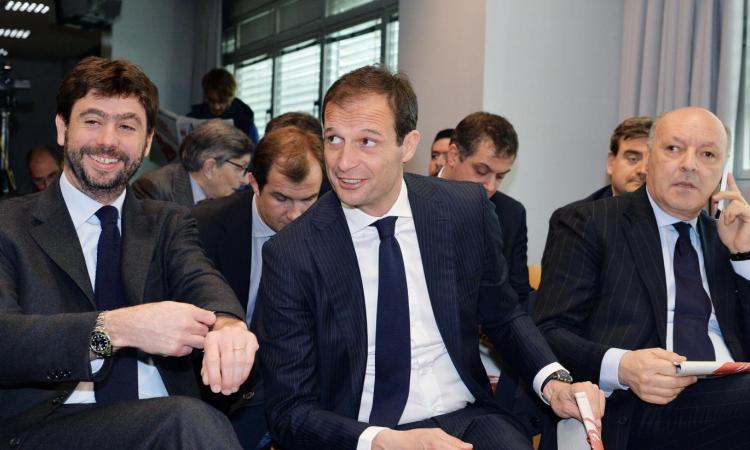 2018-26-01 - 12:30
Juventus manager Max Allegri stepped up to the microphones on Friday afternoon, prior to his club's matchup against Chievo Verona on Saturday. Among the numerous topics discussed, he touched upon Buffon, Marchisio, Dybala, and Cuadrado.
ON BUFFON'S STATUS:
Tomorrow Buffon will be with the group, but will not start until Tuesday against Atalanta (in Coppa Italia).
ON BUFFON'S FUTURE:
For now, he will only concentrate on returning to the lineup healthy for the remainder of the year. I took a long time to decide to retire from playing, but I was nowhere near the player he is. It is not easy for the great champions to decide to quit, but it is life. Gigi has only left the team because he was injured, and he will be back on Tuesday without problems. He will make all his reflections at the end of the year, but, for now, he will no longer have to think. He must be a soccer player.
ON INJURIES TO MARCHISIO, DYBALA & CUADRADO:
Marchisio was part of training yesterday, but won't be available against Chievo. He will likely return against Atalanta. Dybala next week will be reevaluated next week. Cuadrado, on Monday, will have a specialist visit to see if he should be operated on or not.
ON REPORTS LINKING HIM TO CHELSEA:
I'm managing a top side and I've a contract here until 2020. I'm happy here.