Juve, Allegri: "We did great but we have to remain humble. Ronaldo? He had to rest..."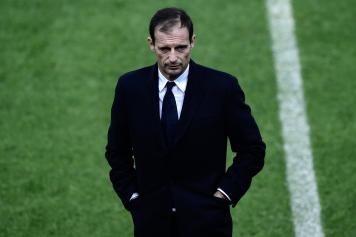 01 December at 21:00
Juventus coach Max Allegri spoke to
Sky Sport (via Calciomercato.com)
after the Fiorentina-Juve (0-3) game, here is what he had to say on the matter:
"Result? Well it wasn't an easy game as Fiorentina always play great in front of their passionate fans. I think we played a good compact game even if there was a moment where Fiorentina had the ball for 10 minutes straight. They started the game off well but our second goal really helped us fight them off. We knew that we were going to have to be very alert and we did pretty well in all. Cuadrado? He can play everywhere on the pitch, we will see what position suits him best in the coming weeks. Attack? Well I don't give them too many directions since they have so much talent and they know how to score goals. We have a solid balance within our squad and we have important objectives. Even so, we have to remain humble. Ronaldo? I had planned to take him off since he needed to rest a little...".
For more news visit Calciomercato.com right here right now.