Juve are ready to renew Chelsea target's contract but he is still waiting...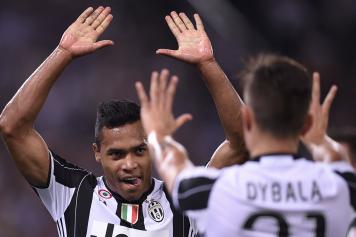 16 September at 22:08
After a very heated summer, things have now calmed down. As Antonio Conte wanted him badly at Chelsea, Alex Sandro is now in discussions with Juve concerning a contract renewal. Juve turned down a few hefty bids from Chelsea this past summer (between 60 and 70 million euros) as they view Alex Sandro as being a crucial part within their team.
THE LATEST - Sources tell
Calciomercato.com
that Juve and the player's agent will have a meeting in the coming weeks to discuss his contractual situation. Marotta and Paratici plan on making him a new offer:
4 million euros per season plus bonuses (with a contract valid up until 2022
). The Bianconeri want to lock him up as soon as possible but the Brazilian wing-back doesn't seem to be in a hurry as he is evaluating his situation. Alex Sandro and Dani Alves formed a great duo for Juve last season as the Bianconeri do not want to lose both of them...