Juve, Barzagli: "Ucl a real objective for us..."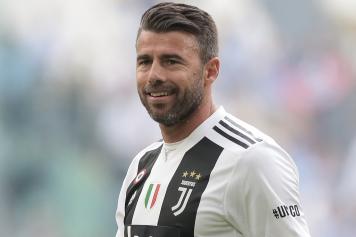 16 October at 21:17
Juve's Andrea Barzagli spoke about a few bianconeri topics as he talked to Juventus.com
(via Juvedipendenza)
, here is what he had to say on the matter:
" This season? Well we started off this season in the right way. We have been putting in great performances that's for sure and we have been getting great results. We want to keep on improving even if it surely won't be easy since as I've said, we have been very good. We have important objectives and we want to achieve them. Juve? I think this is one of the best Juve sides I have been part of. Ronaldo? Well we recently made two UCL finals but we proved that we were missing something. I think that something could very well be Ronaldo. With Cristiano coming in, we feel like the UCL is a real objective...".
For more news on the matter, you can visit
Calciomercato.com
right now. Juve will be taking on Genoa next...