Juve: Bonucci and Cristiano Ronaldo, a pact for the Champions League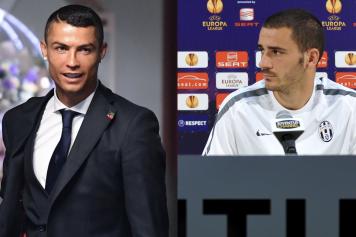 04 August at 14:20
Juventus officially have veteran defender Leonardo Bonucci back after he left the club last year for a switch to AC Milan, and he and fellow new signing Cristiano Ronaldo started working together only yesterday.
The two players took part in the double training at Continassa, but they have already began aligning for a common goal this season. The last time they clashed, the Portuguese star helped take home the Champions League at the hands of Juventus with a brace. Now, Ronaldo and Bonucci share the same goal: everything towards the reconquest of Europe by the Bianconeri.
Juventus certainly have their sights set on bringing home the Champions League sooner rather than later and have gone all in on that goal. 100 million euros spent on Ronaldo, plus moves for Bonucci, Emre Can, Joao Cancelo, Mattia Perin, and securing Douglas Costa will have Juve as one of the favorites for Europe's most coveted tropy.