Juve, Buffon on Real Madrid: "It will be the team that is the most determined who will win..."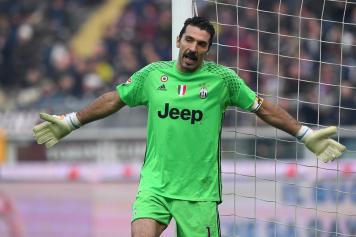 16 March at 19:20
Gigi Buffon, Juve captain and goalkeeper, spoke about the Bianconeri's UEFA Champions league draw as they will have to face Zidane's Real Madrid. Here is what he had to say on the matter:
"Sometimes we won and other times we lost. The truth is that when you lose against top end teams that are hungry, it doesn't sting as much. You have to respect the other teams champions as they respect us. Let's hope they have the same feeling. It is the team that is the most determined that will win the tie...".
You can view his original message bellow right here on
Calciomercato.com.
Alcune volte abbiamo vinto noi, altre volte abbiamo perso. La verità è che quando si perde con determinate squadre, composte da campioni simili, non hai i rimpianti e le frustrazioni che, di solito, accompagnano le sconfitte. Spero valga anche per loro!Vincano i più determinati! pic.twitter.com/lzhvQWTCO0

— Gianluigi Buffon (@gianluigibuffon) 16 marzo 2018