Juve, Buffon will stay behind Maldini for the record of appearances unless...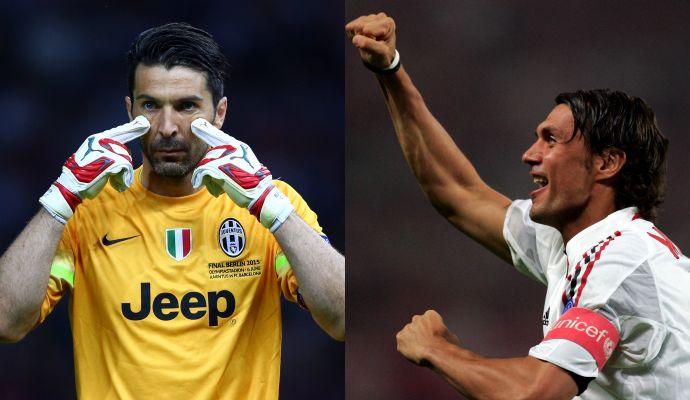 2018-05-01 - 21:50
Wojciech Szczesny is set to be in goals for Juve's upcoming game against Cagliari, this according to Max Allegri. Here is what he had to say on the matter: "Buffon picked up a knock against Napoli. He tried to play in Greece but he felt some pain. We decided to let him rest since it isn't worth it for us to risk him...".
FAREWELL - As Buffon is set to miss tomorrow's game, he will have to say goodbye to the Serie A appearances record. Buffon is currently second all-time with 629 Serie A appearances but he is behind Paulo Maldini who has 647 presences.
UNLESS - Taking off tomorrow's game, there will be 18 more Serie A games for Juventus. If Buffon plays them all, then he could potentially tie Paulo Maldini with 647 Serie a appearances. Gigi Buffon already announced that he was going to retire from football at the end of this season unless Juve wins the UCL title. If they do, then Buffon might keep on playing for a little while longer since he would want to participate in the FIFA World Cup for Clubs. If this happens, then Buffon might be able to surpass Maldini's total....
By @marcodemi90, adapted and translated by @CalcioNews89