Marotta, Juve: Dybala is not a top player yet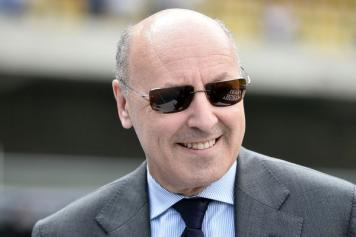 13 November at 16:30
Juventus CEO Beppe Marotta
spoke to Sky Sport
about his club's season so far, their ambitions, and the status of Paulo Dybala. "Getting seconds in the championship would be a defeat," said Marotta.
As for his goals this season, "The Champions League has become almost an obsession. We made two finals in three years, but have not lifted the trophy. This should serve as encouragement and a stimulus to be able to do better and finally to lift the cup."
On his prized young playmaker Paulo Dybala, the CEO had this to say. "At this time there is a lot of pressure on him. We have become accustomed to seeing extraordinary performances from him, so when he makes some ordinary starts, people see it as a regression."
"He is a young boy and needs to mature to allow him to become a top player."
When asked about Italy's precarious World Cup qualification position, Marotta was concerned. "Speaking from a sports point of view, it would be a failure to go to Russia."