Juve, Chiellini: "Here is why we have been conceding goals..."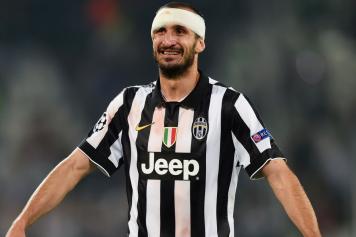 17 October at 21:45
Giorgio Chiellini had spoken to the press earlier today ahead of Juve's game against Sporting Lisbon, here is what he had to say: " When we don't concede any goals I am the first one to say that it wasn't because of me or the other defenders but it was because of the squad. Football is a team sport and you win and lose as a team. We have to get better in our end, this we know. Everyone will have to put in more efforts on our defensive game and this is how we will be able to improve...".
DEFENSE NOT DEFENDERS... - Even if Juve lost Bonucci and even if the Juve back-line has received a lot of critics, they aren't the main issue here. You also have to look at who lost the ball in a key area, who missed a tackle, who gave up on a play, etc... . Yes Buffon has concede more goals than usual but it isn't only because of his defenders as Chiellini said. The Bianconeri will have to step up as a team if they are going to want to achieve their objectives...
By @NicolaBalice, adapted and translated by @Calcionews89