Juve, Chiellini takes a shot to Insigne after scudetto win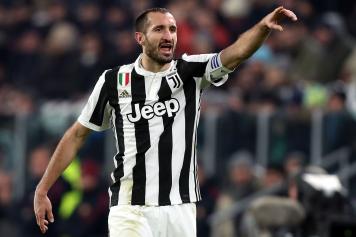 14 May at 10:20
Juventus star Giorgio Chiellini talked to
Premium Sport
after Juventus' 0-0 draw against Roma. The result has allowed the Old Lady to win her 7
th
successive scudetto.
Almost one month after Napoli's away win against Juventus, Chiellini commented the words of his national team teammates who trolled Juventus after the
azzurri
win in Turin.
"They played this game like a Champions League and they lost it. They are used do it", Insigne said after the final whistle at the Allianz Stadium on the 22
nd
of April.
With the 7
th
scudetto in his pocket, Chiellini hit back at the Napoli winger yesterday night:
"Now it's our time to talk and we are entitled to do it because we are the champions. They [Napoli] celebrated in advance, talked too much and now we celebrate. We lose the finals because we play them. Some other clubs prefer to be eliminated in the last 16 stage or in the quarter finals. That's the big difference and it's fair to underline it. You always pay a high price when there is lack of respect. Life goes on and everything can be forgotten but you have to say sorry when you have lack of respect. It didn't happen and now celebrate."