Exclusive: Juve reiterates their interest in Douglas Costa in a meeting with his intermediary. As for De Sciglio...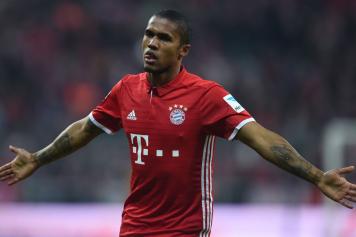 05 July at 21:55
Juventus are working hard as they want to improve their current roster. This morning, they met with Danilo's and Aurier's intermediaries as they then met with Giovanni Branchini (who is De Sciglio's agent and has also been working as a Douglas Costa intermediary too).
DOUGLAS COSTA STILL AN OPTION - As Douglas Costa's name has been getting colder, it now seems like Juventus are ready to try and make another attempt for him. According to s
ources close to Calciomercato.com
, during today's meeting Juventus have reiterated their interest in Douglas Costa, who Bayern value at 50 million euros.
WING-BACK SITUATION - If Juve can find an agreement for Douglas Costa, they would then likely abandon the Danilo and Aurier ideas since Marotta's club only have one last spot for a non-European player (because of Bentancur's arrival). In this case, De Sciglio's name would get very hot again. Milan and Juventus haven't really talked about a potential deal yet but the Douglas Costa negotiations might have an effect on De Sciglio's future....
By Marco Demicheli, adapted and translated by Jean-Luca Mascaro (@CalcioNews89)