Juve, Cristiano Ronaldo: 'Lovely moments'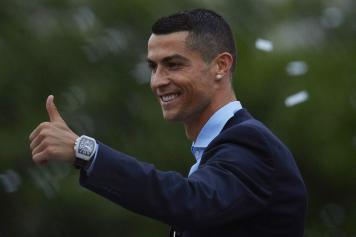 12 July at 22:57
Cristiano Ronaldo has agreed to join Juventus and the former Real Madrid star will arrive in Italy in the coming days.
Ronaldo will have his medical tests in Turin on Monday and after thathe will take his first press conference at the club.
The former Manchester United and Real Madrid star has just shared a picture on Instagram with plenty of Juventus fans who have commented the picture of their new star
The Old Lady's fans are looking forward to watching Ronaldo in Turin but CR7 won't be unveiled to Juventus fans at the Allianz Stadium.
GALLERY: More Instagram posts from CR7