Juve: Cristiano Ronaldo's shirts are sold out, the figures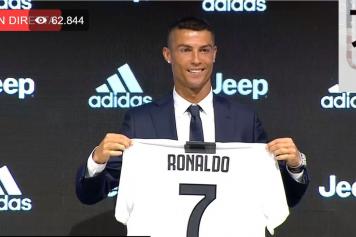 05 August at 11:20
Juventus have completed the sales of the entire stock of t-shirts ordered for the 2018/19 season according to Tuttosport.
As the order for the new jerseys was made a year ago, Juventus placed an order with their normal amount of sales as they had no idea they will sign the most popular athlete on social media.
About 55,000 T-shirts have been sold by Juventus since 10 July. In both online and official stores in Turin there are only extreme sizes (XXL sizes or those for children).
The new t-shirts should be available in about a month, between the end of September and the beginning of October.
As of today the Bianconeri have gained a gross profit of about €6.5 million. If the Old Lady keeps selling shirts at this rate she'd cash in between €55 and €65 million by the end of the season.