Can Juventus win the scudetto?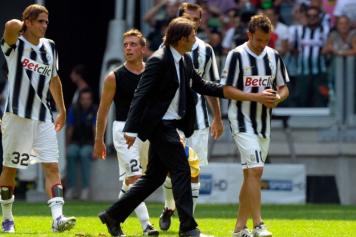 11 October at 14:00
Juventus has passed it's first real test with flying colours against the Italian champions AC Milan. Now the Bianconeri will have five major matches in the league, which will be the real test for whether Conte's team can win the scudetto.

Sunday they will be playing with Chievo in Verona, then there are two at home: Saturday 22 and Tuesday, Oct. 25 against Genoa and Fiorentina respectively. But the difficulty comes later, when Juventus will face the first two trips in a row at San Siro against Inter (Saturday, 29 October) and then with Napoli at San Paolo (Sunday, November 6). Although the goal of the Serie A is still far away, by then you will know if the dream can be reached or not.