Juve, De Sciglio and Szczesny are inches away : here is when they will undergo their medicals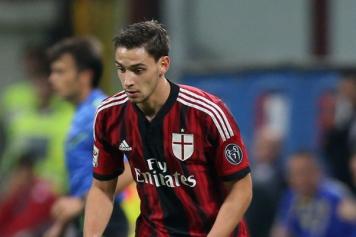 17 July at 19:38
After having sold Leonardo Bonucci to Milan, Juve are now ready to make a few signings of their own. Arsenal keeper Wojciech Szczesny and Milan defender Mattia De Sciglio are two deals that are on the verge of being complete.
DE SCIGLIO WILL ARRIVE FOR 10/12 MILLION PLUS BONUSES - Mattia De Sciglio is ready to join Juventus as the Bianconeri found an agreement with Milan for the wing-back.
According to sources close to Calciomercato.com
, De Sciglio should arrive soon to undergo his Juve medicals as Allegri wanted him very much so. He will then join his soon to be new teammates in the USA. Milan will receive 10/12 million euros plus bonuses from this transfer as De Sciglio will put pen to paper on a 5 year contract worth 2 million euros plus bonuses per season.
SZCZESNY IS ALSO SET TO ARRIVE - The Polish keeper will probably arrive tomorrow morning in Turin as he will be joining Juve from Arsenal. The gunners will get 11/12 million euros plus bonuses from this transfer as an agreement is now in place. He will also be available for Juve's American tour. Once these two deals are complete, Marotta will then likely focus on Fiorentina's Bernardeschi.
UPDATE
- De Sciglio will liikely be undergoing his medicals with the club on Wednesday. As for Szczescny, he will be arriving tomorrow as his medicals will also probably be done between tomorrow and Wednesday.