Juve, Dybala reveals his best goal, on Man United...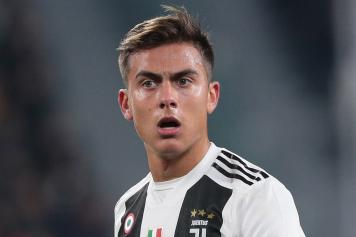 07 December at 18:00
Adidas have recently released an interview with Paulo Dybala within a special documentary feature about Juve's Argentine forward, titled '
Behind the Mask
'. Dybala covered a lot of topics, including how he felt when first arriving in Turin to his reasoning behind his shirt and the most beautiful goal he has scored in black and white.
"The mask? The gesture is not so much for the exultation after a goal, but rather it is a message, it is a sort of ideal mask that the gladiators wear to fight. Doha against Milan, after the lost Super Cup.
"My most beautiful goal? The one at Lazio in the last season , was the most creative and I was good at resisting the pressure of two opponents, it was an incredible joy that goal, especially for how the game had developed.
"Arrival at Juve? Here at Juventus I arrived four years ago, at the time I was 21 and chose number 21, which has a very important history in Juventus."
"It was then the company that asked me to take the number 10 and it was not an easy decision, because I knew that the criticism would be even harder, but after thinking about it for a long time, I accepted the challenge. I am very lucky to be in this great club."


For more news, views and features,
visit our homepage.