Juve, Goretzka is an idea: ongoing negotiations as Schalke are resisting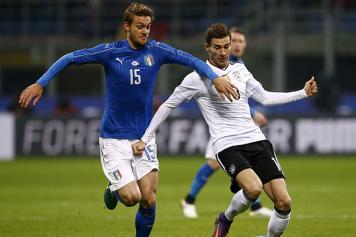 17 February at 00:15
Juventus are working on many different fronts as they always look to keep improving their roster. The transfer window is currently closed by they are still working on different deals for next summer. They are looking at potential free-agents ( like Kolasinac) and they are also scouting different youngsters who have high potential. One of these youngsters is Schalke's Leon Goretzka.
STRONG INDICATIONS - Goretzka (who is born in 1995) has it all: creativity, physicality and personality. He has been with the senior Schalke club for some time now and has also appeared with the German national team. His contract expires in 2018 as Juve have been scouting him for some time now as they like the player a lot.
CONTACTS AND OBSTACLES - Juventus have initiated the contacts with Leon's agents in the past few weeks. We aren't in a negotiations phase yet but Juve want to show that player that they are very interested in him. They also know that many EPL and Bundesliga clubs will have strong interest in him come summer time so they want to stay on top of things. His contract does expire in 2018 (which should be an advantage in negotiations) but Schalke do not want to lose him and are trying to renew his deal with the club. If they can't renew his deal, they might consider selling him this coming summer but they would want at least 20-25 million euros for him.
Goretzka's future is uncertain as Juve have their eyes wide open on this front as he is more than just an idea for them....
By Fabrizio Romano, adapted and translated by Jean-Luca Mascaro (@CalcioNews89)