Juve: Higuain takes to social media to vent frustration after Tottenham draw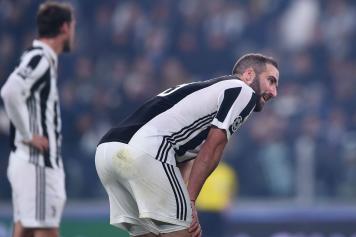 14 February at 12:50
Juventus striker Gonzalo Higuain has taken to Instagram to vent his frustration after Juventus' 2-2 home draw against Tottenham. The Argentinean scored a brace in the first half but missed two more goal chances in the first 45 minutes. One of those from the spot.
The Argentinean has hit back at critics sharing a social media post in Italian and Spanish:
"Good morning everybody. It's easy to talk after the game, sitting on a sofa or on a chair. Everything was perfect when we were 2-0 up but judgement changed too quickly after the 2-2. We don't care about the noise, we'll go to London to qualify for the next stage. I send a big hug to everybody who really loves Juventus"
, Higuain wrote on Instagram posting a picture of himself celebrating one of his goals alongside the rest of the team yesterday night.
​
Watch Higuain's original social media message below: