Juve increase ticket prices again amid Ronaldo arrival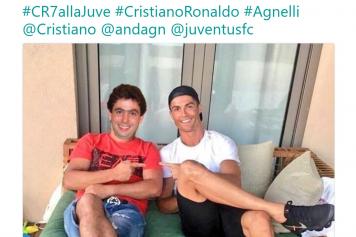 11 July at 16:50
Not everything is going swimmingly for Juventus at present. According to the latest reports from Turin, Cristiano Ronaldo's
arrival coincides with another increase in ticket prices.
Juventus fans were already ticked off last season, complaining that the rise was excluding the more "popular" element of the fanbase in favour of wealthier customers.
The numbers have gone up by quite a bit, as well: last season a season ticket in the curva Nord ranged from €540 to €1795. Now, the same tickets would cost between €595 and €2055.
While fans have been amply paid back with seven straight Serie A titles, some are still rightly peeved that prices have increased. Cristiano Ronaldo's arrival could be enough to bring back the doubters, if the latest pictures we took outside the J Stadium are any indication…
At a time when the Old Lady has run out of letters to make Cristiano's shirt, and with the Bianconeri's online shop crashing, CR7-mania may be enough.
Intanto di fronte allo Stadium c'è la fila per rinnovare l'abbonamento alla #Juventus.

Effetto #CR7 #Ronaldo#CMdiretta pic.twitter.com/lBRgSeHdXB

— calciomercato.com (@cmdotcom) July 11, 2018