Atalanta confirm Juve's interest in Man Utd target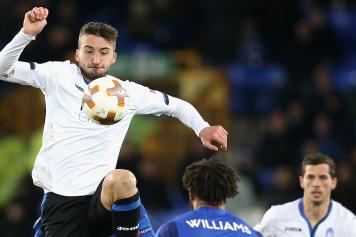 12 January at 19:00
It's entirely legitimate to refer to Bryan Cristante as the 'breakout' Serie A star of 2017. Once an AC Milan prospect, the journeyman is close to finding a permanent home after his strong first-half of the season.
On loan with Atalanta, Cristante has proven to be an effective midfield goalscoring threat. In 24 matches across all competitions, the Italian-Canadian deposited nine goals in the first part of the season. Most impressively, he's been a force on the European stage, scoring thrice in six matches.
It's of no surprise that Juventus has taken a keen interest in him with the intention of adding him prior to next season. It is widely expected that Atalanta will act on their purchase option this summer. If they do,
many speculate Cristante will make the move to Juventus for 30 million euros.
There's no question he's come a long way since being unable to get his shot with AC Milan.