Juve, Khedira is unsellable at the moment but the pressing from the MLS continues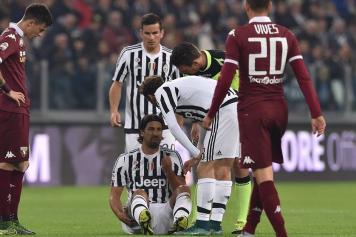 21 January at 22:00
Sami Khedira is a very important player for Juventus as he is one of their most consistant and talented midfielders but it seems like he might not be staying at Juventus past this summer. Marotta and compagny haven't released any statements concerning Khedira but it seems like if New York City FC have strong interest in him. Juventus will be keeping him in January but a Khedira departure is something that seems very possible come summer time as the MLS comes calling for him.
Khedira appeared in 21 games so far this season for Juventus in all competitions as he scored 3 goals and added 3 assists. With Pogba gone and Marchisio coming back from a big injury, Khedira is very important for Allegri's team.
Juventus are currently in first place in the Italian Serie A tables as they are looking to win a 6th straight league title, which has never been done before in Serie A history.