Juve signed Bernardeschi but lost both Schick and Keita, will they regret it?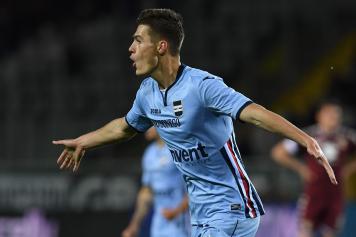 31 August at 20:15
The summer tranfser window is coming to an end as there are now only a few hours left to go. Let's take a closer look at the Schick and Keita deals, as Juve were close to getting both.
SCHICK, WILL THEY REGRET IT ? - Juve had a deal in place for the young rising star as he arrived in Turin to undergo his medicals. The problem? Juve found that he had a slight heart issue during the tests which broke down the deal. Once he was cleared to play by Sampdoria, Juve and Inter both had interest to get him but in the end he chose to sign with AS Roma instead. Will they regret it? Quite possible ...
KEITA, A MISSED OPPORTUNITY - Keita broke out last season with Lazio as he has attracted the interest of many clubs. Milan, Inter, West Ham and others all had strong interest in him but he only wanted Juventus. As his contract was set to expire in 2018, Juve knew that they would possibly get him on a free transfer which is why they weren't offering Lazio a lot of money. In the end, Monaco came calling and Keita accepted their offer as he joined them instead. In the end, Juve lost out on a great financial possibility as they could've signed him and then sell him shortly after for a much higher price (something that Marotta loves to do).
HOWEDES LAST MOVE? - As Howedes arrived, the Bianconeri are likely to be finished their shopping. They might try to get a midfielder or a left-back but time is playing against them. If things end like this, how do you rate their transfer market? They have so far signed Szczesny, De Sciglio, Howedes, Matuidi, Bentancur, Bernardeschi and Douglas Costa but lost Neto, Dani Alves, Bonucci, Lemina, Rincon.
By @stefanodiscreti, adapted and translated by @CalcioNews89