Juve: Marotta on lifetime Dybala contract, extensions for others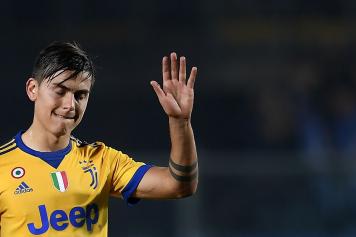 07 October at 11:45
Juventus is in the strange role of the hunter, as stated yesterday by Beppe Marotta , managing director of the Bianconeri, who are looking up at Napoli in the standings. In addition to the present, Marotta spoke of the future of Juventus, specifically of Paulo Dybala.
Responding to reports that deep-pocketed European clubs have the Argentinian in their sights, Marotta said, "When we have any requests we will consider it." However, he spoke of Dybala's desire to remain in Torino. "But since we are not sellers and that the player has said 'I'm going to stay with us', we are ready to make some effort, even economic, for a new contract to hold it."
He didn't rule out an Andres Iniesta-style lifetime contract for Dybala. This week, Barcelona signed their captain to a lifetime contract to keep their captain at Camp Nou for, theoretically, as long as he wants.
Dybala isn't the only in-demand player Juventus must worry about retaining. Alex Sandro, Andrea Barzagli, and Giorgio Chiellini are all in need of new contract, lest they leave Allianz Stadium. Speaking to Tuttosport Marotta said, "We are analyzing the position of players in the end. Relations with players are optimal. We will define contractual issues without problems because there is a willingness on both sides to continue. I mean Chiellini and Barzagli, Alex Sandro, even though they have agreements until 2020."
According to the report, Alex Sandro's new contract is expected to increase his salary to €5 million per season.
Matthew Klimberg