Juve, Marotta: 'We like Kolasinac, let's see if we sign him or not'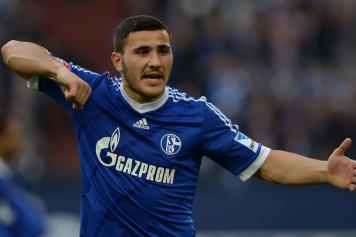 11 January at 22:25
Sead Kolasinac is more than just an idea for Juventus. The Schalke 04 wing-back is high on Juve's list to replace Patrice Evra. Here is what Beppe Marotta had to say on the matter in an interview with Rai Sport: "Kolasinac? We like him a lot, he is an option for us. We are not hidding the fact that we are evaluating him as we might possible sign him in the future, let's see what happens
".
COMPETITION - This is a good opportunity for Juventus as Kolasinac's contract is set to expire in the summer.
" Yes he is a good opportunity since his contract is set to expire on June 30th 2017. This is why we aren't the only ones on him as many clubs have been scouting him of late".
Juventus are currently first in the Italian Serie A standings as they are looking to win a 6th straight league title (which has never been done before).
Jean-Luca Mascaro (@CalcioNews89)