Juve, Napoli and AC Milan reactions to Marchionne's death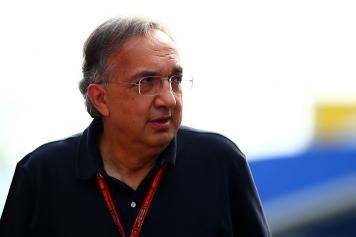 25 July at 15:35
Following the death of former Fiat and Ferrari CEO Sergio Marchionne, tributes have poured in from not just people from the automotive sector, but from the football people as well.
Known as the man who saved Fiat from bankruptcy when he took over the reins following the death of Umberto Agnelli in 2004, Marchionne had underwent a should surgery last month, but complications in his medical condition had seen him go into an irreversible coma last Friday.
The curretn Fiat and Ferrari president John Elkann, paid a fitting tribute to Marchionne following the Italian's death earlier today. He said: "What was being feared has now happened. Sergio, a great man and a great friend is gone.
"I think the best way to honor his memory is to take advantage of the example he left us, and to cultivate those values ​​of humanity, responsibility and open-mindedness of which he has always been the most convinced promoter. I and my family will always be grateful to him for what he has done and we are close to Manuela and his sons Alessio and Tyler. Condolences to Sergio's family ".
Napoli president Aurelio di Laurentiis said: "Marchionne was probably the greatest Italian manager of the last twenty years. A great loss to the business world".
The official AC Milan Twitter page posted a tribute message too. It said: "AC Milan expresses condolences for the death of Sergio Marchionne- an enlightened entrepreneur, of a high international caliber. We express condolences to his family."
For more transfer news and updates, click here.
Kaustubh Pandey(@Kaus_Pandey17)