Juve, Nedved: 'The future belongs to Dybala, but...'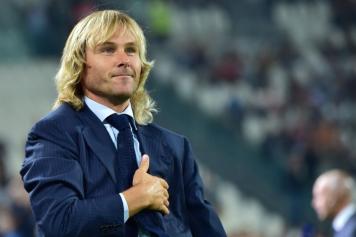 28 May at 13:45
Juventus Vice-President Pavel Nedved attended the friendly golf tournament organized by Gianluca Vialli and Massimo Mauro today.
The former Juve star was asked his thoughts on the Old Lady's campaign: "I don't want more controversies, Juve are the best team in Italy and we deserved to win the title this season. It's natural for us, it's always been this way in the last 100 years. We only think about winning more trophies."
"Allegri was really good. He won four successive trebles, it's difficult to ask more. Dybala is a very important player for us. He can still improve, the future belongs to him."
Manchester City boss Pep Guardiola also attended the event and was asked his thoughts about Maurizio Sarri: "I have no doubts that Sarri is one of the best managers out there. He achieved something
incredible with Napoli. His style of football is as good as a drink in the sun.
It was great to see Napoli games. It would be a pleasure to meet him in England."
(READ the full interview).