Juve, Paratici: "Marotta to Inter? I wouldn't be surprised..."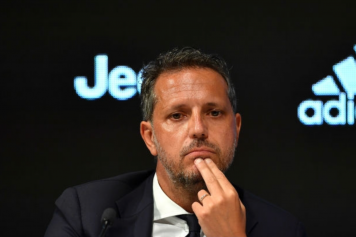 08 October at 20:45
During the "Manlio Scopigno" event, Fabio Paratici spoke to the Italian press (via
Calciomercato.com
), here is what he had to say on a few Juve topics:
" Up to now I was happy with my position but things will now probably change a little. My goal will always stay the same, to make Juve as strong as possible. I want to dedicate the award I won today to Mr. Marotta who was like a father to me. Juve? Well they have such a great history, you have to prove that you are good enough to work here everyday. I work very closely with Pavel Nedved and with the coach. Real Madrid in crisis without Ronaldo? Well he is probably the best player in the history of the game so he isn't easy to replace. UCL? Well we have been doing well but we want to do better in the near future. Milinkovic-Savic? He is a great player but we never talked about it with Lazio or with him. Pogba? We want him to do well since we are close to him but he isn't a Juve player anymore. Marotta to Inter? I wouldn't be surprised since he is one of the best general managers over the past 10 years alongside Adriano Galliani and Inter are a big club. Future? I am happy here at Juve...".