Juve prepare for life without Khedira: Dahoud, Goretzka and Can are on their radar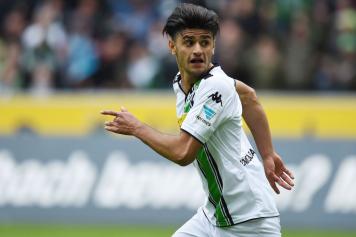 08 March at 23:12
Sami Khedira's first season with Juventus wasn't an easy one as he suffered many injuries and he had a hard time to establish himself. Things have since changed as Khedira has been a very important player for Juventus.
CHOICE OF A LIFE-TIME - Khedira has become a very important player in Allegri's formation. With solid performances, he has even been able to bench at times Italian international Claudio Marchisio (who has had a hard time to recuperate from his severe injury). His current contract will only expire in 2019 but his future is still in doubt. Over the past few months, Khedira has been evaluating offers from the MLS. The German International will soon be 30 years old and he has won a World Cup, a Champions league as well as many different national league titles in Spain, Italy and in Germany. This might be the time for him to make a drastic change.
EVENTUAL REPLACEMENTS - Beppe Marotta and Claudio Paratici are aware of the situation and this is why they are looking around for potential replacements. They want Khedira to stay with the club but just in case, they want to be ready for the unexpected. Mahmoud Dahoud, Leon Goretzka and Emre Can all have something in common: they are all German, their contracts are set to expire in 2018 and they are all Juve objectives. Dahoud and Goretzka have been followed by Juventus for sometime now as Marotta likes both of them a lot. Emre Can might not have the same offensive talent that Dahoud and Goretzka have but he is very solid defensively. All three players are very young as Juve look forward....
Article by Marco Demicheli (

@

marcodemi90) adapted and translated by Jean-Luca Mascaro (@CalcioNews89)