Juve ready to give ex Bayern attacker starting role against Chievo...and Barcelona?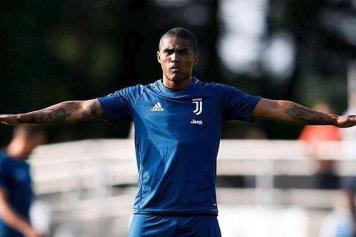 07 September at 19:20
CM.com's Nicola Balice reports on the Juventus front ahead of the return to Serie A. It looks as though the time of Douglas Costa is finally about to arrive. Already postponed on three occasions, among Supercoppa and the first two days of the championship, the Brazilian's first minute debut should finally happen on Saturday against Chievo. It represents a choice dictated by the abundance of attackers in the squad that will allow Allegri to rest those who have just come from South American qualifiers such as Dybala and Cuadrado. It's still up in the air whether Allegri will stick with a 4-2-3-1 or switch to a three man midfield in a 4-3-2-1. Regardless, it is now up to Douglas Costa, who is determined to demonstrate that he has already assimilated to his new club. After Chievo it will be a battle to play as a starter in Barcelona during the opening Champions League group stage match.
ANSWERS - There is a great desire for redemption to be had from getting back to regular playing time. In fact, this could be justification for Douglas Costa's move to Juve. At Bayern Munich there were no criticisms and patters about his way of accepting the competition in the crowded Bavarian attack under the management of Carlo Ancelotti. And thus the Brazilian returns to the starting line, faced again with the same traffic at Juve, but his superstar status judging by the investment made by the Bianconeri club will hopefully give him a lift. Juve have succeeded him bringing in a leap of quality especially in Europe. Douglas Costa will play against Chievo. In his dribbling, in his assist, in his desire to fight for victory and for a jersey, he holds his Juve future in his own hands. And he will hope to find regularity by showing his worth on the field.