Juve, Ronaldo: "Messi? He isn't a rival. I gave my all to Real Madrid and Manchester United..."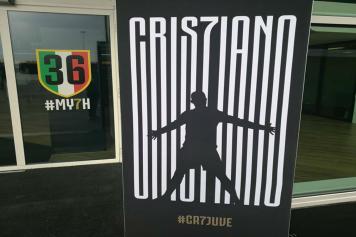 16 July at 19:30
Cristiano Ronaldo is finally a Juve player as today was his official presentation to the press. You can see what he
first said here
as this is the second part to his bianconeri interview:
" Serie A? I will start training on the 30th. I want to be ready for the start of the Italian Serie A. Ballon d'or? This is not my goal but if everything goes well then yes I might win it again. My main goal is to help Juve reach another level. How does it feel to be you? Well it is a challenge. I know that I am an example for many kids so I work hard to be the best player and the best man possible. Rivalry with Leo Messi? I do not see other players as rivals, that's not who I am. You always want to give it your all for your team. This is what I did for Sporting, Manchester United and Real Madrid. He has done so for Barcelona. At the end of the day when all is said and done, we will then see who is the best player between me and Messi".