Juve, Ronaldo spends holiday in the gym - watch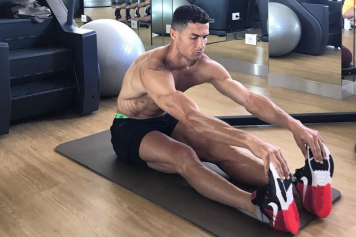 16 June at 17:15
​It's Sunday, June 16th, the season with Juventus (his first) and with the Portuguese national team has already ended, but Cristiano Ronaldo never stops.
After winning the Italian Super Cup and the Scudetto with the Bianconeri, the Nations League with Portugal, CR7 could've enjoyed a deserved holiday. However, we all know that's not his style.
On Instagram, Ronaldo sent a good morning message from the gym, where he is working to improve even more in order to win everything in next season.