Juve, Ronaldo stays but wants a revolution, what will change?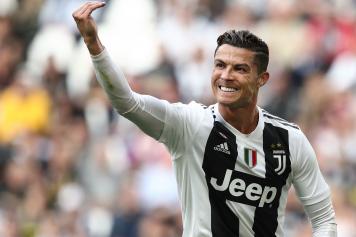 23 April at 17:30
Cristiano Ronaldo will stay at Juventus
. After confirming that he had no intention of going anywhere else, many Juve fans rejoiced, but the very fact that he needed to clarify his future less than a year after joining the club in a bid to turn them into a major European force, implies that all is far from well in Turin.
Following the defeat against Ajax, CR7 has not only lost the chance to win his fourth Champions League in a row, but he has seen, above all, the Golden Ball already delivered into the hands of Leo Messi.
So what are the next steps for Juventus? Everything must be planned well, because next year will be the season when Juventus and CR7 have no more excuses. They have had a season to get to know each other, and find out how best to make their relationship work on the pitch, next season will be one in which mistakes will not be contemplated. The same Juve will make a reflection on how Ronaldo has been exploited and on how they will have to change in the next season. Another season in which their objectives are not reached will have far reaching consequences for Juventus, not just on the field, but in an economic sense too, and competing for the Champions League is a must for them if they are to continue moving forwards.