Juve, Sarri equals the record of Capello and Lippi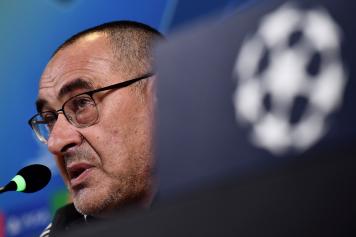 12 December at 16:45
First Marcello Lippi, then Fabio Capello and now Maurizio Sarri. It's only the third time that Juventus have concluded the group stage of the Champions League with 16 points in the bag. Just like in 1996/97 and 2004/05.
Yesterday's victory against Bayer Leverkusen was decisive. The Bianconeri secured the three points in the last twenty minutes, making good use of the Ronaldo-Dybala-Higuain trio. Five wins and one draw in six games for Juventus, therefore.
For more news, visit our homepage.