Juve: Sarri or Deschamps if Allegri leaves?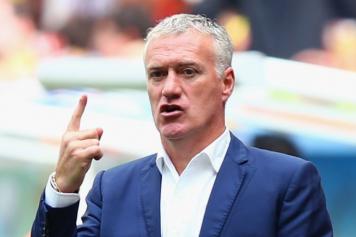 13 May at 13:15
Massimiliano Allegri's future at Juventus will be decided this week, with a confrontation with Agnelli later in the week will shed light on the future.
The words of Nedved, before the match against Roma, throw clouds on the future of the Juventus coach: as Tuttosport writes, the names of Didier Deschamps and Maurizio Sarri (who also like Roma) are liked to the Turin club.
Chelsea boss Sarri still faces an uncertain future in London, despite finishing 3, reaching the league cup final and a Europa League final in his first year.
Furthermore, Pep Guardiola remains a distant dream after the former Barca and Bayern coach looks set to continue his work at Man City next season.