Juve sign 17 year old to first professional contract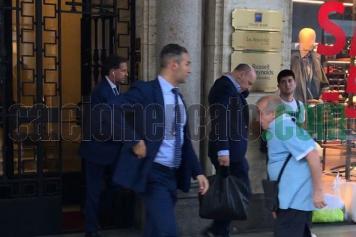 13 July at 19:50
According to reports from Sky Sport, Moise Kean is close to his first professional contract with Juventus. The Bianconeri club has come to terms with the entourage of the 17 year old striker, who is expected to put pen to paper in the coming hours. The decisive afternoon meeting took place in Milan between Juve directors Marotta and Paratici, and Enzo Kean and Mino Raiola's agents. There was total agreement among the parties, and only now are waiting for the player's signature.
LOAN OR STAY - Among items discussed during the contract negotiations, the will of the player and the desire of the club for the upcoming season would have definitely been a major issue. In past weeks there was talk of a loan deal to Holland, in addition to the obvious links throughout Italy for the young talent. Some though, believe Juve will keep Kean in the youth system for another year to grow and mature, thus giving them the chance to bring him into the first team.
OTHERS? - During the meeting with Raiola, the Bianconeri would have likely approached the agent again about his client Blaise Matuidi, the French midfielder who has been an ongoing idea for Juventus for some time.
adapted and translated by David Baleno (@davidbaleno)