Juve winger: I rejected Man City to win the Champions League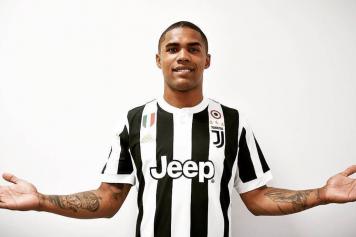 01 August at 10:40
Douglas Costa moved to Juventus because he wanted to win the Champions League, according to an interview published today (via JuveFC).

The Brazilian, who moved to Turin on a deal worth
€46 million, was also wanted by Manchester City, Manchester United and Liverpool, a potential dig at the Citizens.
Costa, who was signed by Pep Guardiola when the latter was Coaching at Bayern, also said that he chose another Coach because he wanted to prove he could perform under someone else.
The 26-year-old was mostly dropped by Carlo Ancelotti last season, barely starting more than a dozen Bundesliga games.
"Why Juventus? Because in three years they have played two finals in Europe, they are the team with great will and the best chance of winning the Champions League,"
he told the Gazzetta dello Sport.
"I want to enter into Juventus' history. A year away from the World Cup I couldn't have chosen a better club. I am here to win everything, including the Champions League.
Speaking about Coach Pep Guardiola, the former Shakhtar Donetsk star claimed that:

"I wanted to prevent everyone thinking that I played just because he was the coach. I wanted to join Juventus to create new experiences, and to learn a different style of football."
Costa scored eight times in all competitions last season.