Juventus 2-2 Tottenham: FT Tops and Flops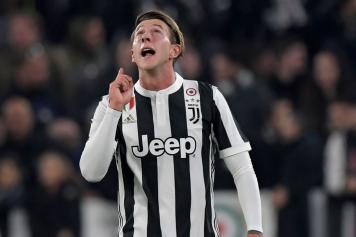 13 February at 23:58
Juventus-Tottenham 2-2
TOPS
Harry Kane - Scored Tottenham's first, and was unlucky not to have at least two, courtesy of a certain Gianluigi Buffon.
Christian Eriksen - Probably the man of the match. Was the first Tottenham player to get going, and the last too if his goal is anything to go by. Buzzed around with intent. Spurs boast a stunning history of attacking midfielders, and he's surely one of the best now.
FLOPS
Juventus' gameplan - What on earth happened after the second goal? Taking the foot off the gas allowed Spurs back in. Allegri experimented far too much tonight.
Juventus' wastefulness - Everyone made mistakes. Chiellini was poor, Buffon had a hand in the second, and Gonzalo Higuain couldn't finish. The new signings really weren't that incisive, bar two inspired moments. Is this side really all that it's cracked up to be, or is its cycle ending?