Juventus: Allegri reveals why he benched Higuaín against AC Milan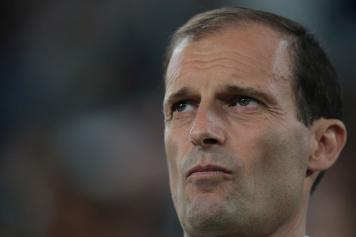 12 May at 12:40
Juventus coach Massimiliano Allegri has been speaking to the media ahead of his side's crucial Serie A match against Roma at the Stadio Olimpico tomorrow night.
Here is what he had to say
:
"Roma need to qualify for the Champions League and we need to win the Scudetto, so there's added pressure to what's already a tough fixture. I've told the boys that if they want to start their holidays a week early, then they need to get a result tomorrow.
"We've won the Coppa Italia for a fourth year in a row and it was fully deserved. To not concede a single goal throughout the competition was a great achievement too, matching that of Torino in 1942/43.
"Higuaín and Dybala will start in attack tomorrow. Pipita was on the bench for the Coppa Italia final, but that match might've lasted 120 minutes, in which case fresh legs would have been needed.
"Tomorrow will be a great match in a special setting against a team that has enjoyed a great Champions League campaign, who are physically strong and very well drilled by Di Francesco.
"I'm certainly in favour of introducing B teams in Italian football. It's a starting point for letting young players gain more game time and develop their skills.
"I would not say that Napoli have fallen away in this title race, but rather that we kept our cool at the crucial moments. Napoli have grown year on year with Sarri at the helm and they deserve a lot of credit."
Jordan Russell (@JordRuss96)