Juventus: Allegri sports new 'Pep Guardiola style' look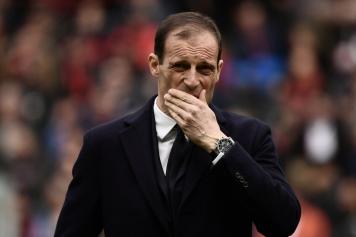 25 May at 14:30
Juventus manager Massimiliano Allegri has sported a new look and he looks very similar to Pep Guardiola.
It seems like a co-incidence that Guardiola is being linked with a move to Juve, but Allegri's hairstyle can be an attempt to make sure that the absence of the Spaniard and his famous style is not missed.
#comecalciotipettini ()#Allegri #Juve #comecalciotivesti pic.twitter.com/8Z8RjfVRFs

— nonleggerlo (@nonleggerlo) May 25, 2019
In today's press conference, Allegri was seen with a different style and it was a surprise to many.