Juventus' Beppe Marotta nominated for best executive award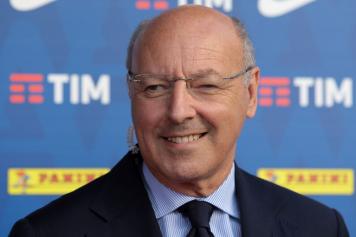 07 September at 14:20
The general manager of Juventus, Beppe Marotta has been nominated for the best executive award by the World Football Sumit.
The chief of the Turin club has been instrumental in helping the Old Lady once again become a force in Italian football and in Europe and was also instrumental in helping Max Allegri's side bring Cristiano Ronaldo to the Allianz Stadium from Real Madrid in the summer transfer window.
Beppe Marotta will be competing with the likes of Manchester City chief executive officer Ferran Soriano and Jose Angel Sanchez of Real Madrid.
According to the website of the World Football Sumit, all the nominees will be judged based on the following criteria and the winner will be announced later this month on 24 September.
"The executive who has made a change for the benefit of the institution, has made the most efficient use of its resources and has achieved greater impact according to their capabilities."