Juventus CEO Marotta: 'Bonucci? His decision, we have moved on'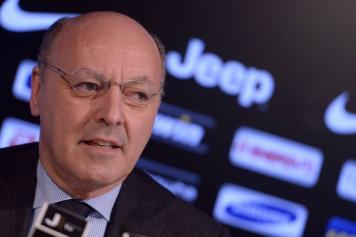 22 October at 18:25
Juventus CEO Giuseppe Marotta was interviewed by Sport Mediaset ahead of the away fixture at Dacia Stadium against Udinese.
"In these matches we haven't been able to have the solid defence we have had in previous seasons, but it is premature to make any definite judgements so early on in the season. We have suffered some defeats and we do need show some tougher atitude in some aspects, because you should always be focused on improving."
Marotta was then asked if there are any regrets allowing Bonucci to leave: "He decided to leave and now we are concerned with our own facts, to improve what we need to improve without thinking about the issues of others. This Juventus side is very strong and in this sense some actions may be addressed on the transfer market in the future. We didn't have a transfer window aimed at repairing things, we were looking towards the future which aims to give continuity to the winning project that Juventus has."
In conclusion Marotta was asked who he fears more out of Inter and Napoli in the scudetto race: "I think both teams will finish in the top 3, Inter are solid and Napoli play in a spectacular manner. Out of the two Napoli has an advantage born out of the simple fact that they are more accustomed to being in the top of the Serie A in recent years."
Nima Tavallaey Roodsari