Juventus chase North Korean sensation, Serie B hitman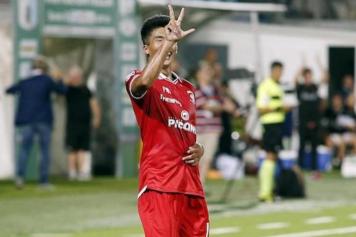 15 November at 13:40
Juventus are interested in North Korean sensation Kwang-Song Han,
according to Tuttosport.
The Cagliari youngster is part of Giuseppe Marotta's plans to make the squad younger, the director recently saying that "we need to look ahead to make the most of opportunities, from an age perspective this squad imposes a rethink."
This explains why Juventus want Emre Can and Leon Goretzka, as well as Cristante and Barella.
Beyond Barella, however, the Old Lady also wants 19-year-old Han, who scored his first Serie A goal last season, and has slammed in six Serie B goals this season with Perugia (where he is on loan).
Han has always had an impact since arriving in Italy, whether it was scoring on debut at the Viareggio tournament, or his recent success in Italy's second division.
Considering Juve's tendency to go digging in the second tier (Rolando Mandragora), it would be remiss not to keep an eye on the Bianconeri's progress on that front.