Juventus could fail to sell their midfielder in this transfer window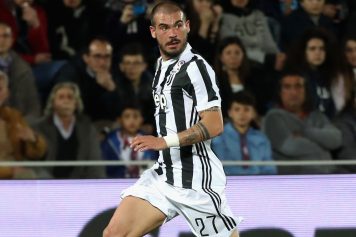 08 August at 15:43
Since the signing of Emre Can last month, Stefano Sturaro has been on Juventus' transfer list yet no team can afford to buy the player.
At the start the Bianconeri were determined to sell the player for not less than €20 million, however not even Premier League teams were able to send a matching offer.
Newcastle and Leicester, West Ham and Wolverhampton all seemed interested yet none of them made a matching offer, however with the Premier League transfer market close to an end a new offer could be on the Old Lady's table in the next 24 hours.
On the other hand if Juventus got no offers, they decided to change their strategy, now the idea of a loan with an option to buy (not even necessarily obligation) could become a reality to look to for a Serie A team that could sign the player.
The problem remains Sturaro's very high salary over €1.5m plus bonuses. Sporting Lisbon sent an offer that was rejected as it was deemed too low, but it is believed they will be sending another offer.
If the Italian midfielder stayed with Juvenuts he won't make the cut for the UEFA Champions League list.